I remember when I was deciding on colors for our wedding (I say "I" because Ivan could care less about colors for our wedding! Haha!), I was so incredibly indecisive.
I changed my mind 3 times. I drove my mom absolutely crazy, because I could not make up my mind!
My first choice was plum with navy. (back in the good ol' days this was a popular combo!)
My second choice was oranges with raspberry pink. (since I originally was supposed to get married on June 20th, I envisioned a Summer wedding with bright & happy colors! We ended up moving our date to September 5th, because we really needed to save more money, you know for bills & life!
My third choice was blush with lavender.
After going back and forth & hearing all kinds of opinions. I decided to just go with that gut feeling & go with my favorite color, P I N K. So it really was all about pink with splashes of lavender, here & there.
So let's talk about color combos. Now a days there are so many options out there. If you've had your wedding already or are not planning a wedding any time soon, this blog post is still for you! Especially, if you are thinking of taking family photos anytime soon. Or maybe you just don't know how to combine colors at all. I feel ya! Sometimes I'm like, this goes right??
Now, you can either go with the trend or you can DO YOU. Pick what you love, what you like. Are you going to look back at your wedding photos & think, what was I thinking? Why did I pick that color or those colors together? Why didn't someone stop me?
While each season has it's colors of favor, you don't necessarily have to go with the colors of the season. Like, the "rule" no white after labor day. W H O C A R E S! Who says you need to stick with colors of the season anyway?
I love when my brides think outside the box. Sometimes I come across these color combos & I'm like, "Yassss girl! Now that is what I'm talking about."
The best advice I can give you, pick out YOUR favorite color & go from there.
1. Pick out your favorite color.
2. Pick out a 2nd color that coordinates well.
3. Pick out a 3rd accent color that will bring out the first 2 colors. For example, gold, silver, cream, grey, black and white are all great colors.
I think my bride Lindsay did an AMAZING job with this. She combined her love for the color pink with succulents, turquoise & even a purple for her bridesmaids!
Still not sure, what colors go or don't go together?
Here is a quick brush-up on the color wheel: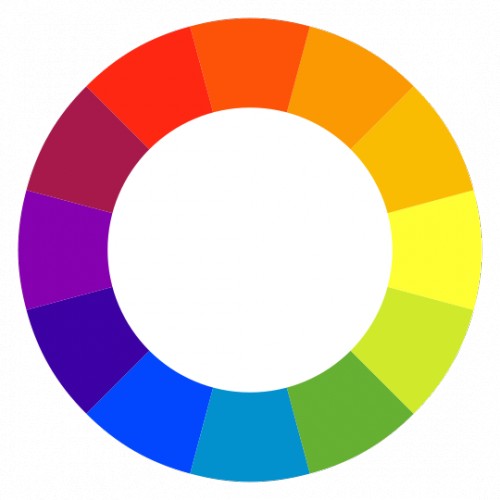 Primary colors: Yellow, red and blue
Secondary colors: Green, orange and purple
Analogous: Colors that are neighbors on the spectrum, such as green and yellow, or red and purple
Complementary: Colors that oppose each other on the spectrum, such as green and red, or yellow and purple
Like always, let me know if you have any questions. I'm here to help!
Hugs, Abi